Old Ranshaw rail road line
The rail lines were removed long ago. From what I have been told by my school teachers brady was the origional train station for the shamokin area. Its been said that the area is heavy in paranoramal activity. The reason for this is still unknown could have alot to do with the indian tribes that lived in the area. But I'm still tryin to get more history on this area.
---
Dec 30th 2010 Investigation
Jan 5th 2011
Notes
Dec 30th 2010
Had a really uneasy feeling walking down the trail. Something touched the side of stans face and later down the trail something ran infront of me and it ran up the tree.

Jan 5th 2011
Had a really bad experiance at previous investigation left our cameras drained. Had a really bad feeling about walking down the trail. Cameras died completely shortly after arriving.

EVPs
Click below to listen to the Evps
Jan 5th 2011
:04 not sure might be (come) (go) or (go home)


30(go crazy bitch)


2:30 Sigh


:34(?)


:58 (pop off) Mocking Aj


6:49 laugh

Powered by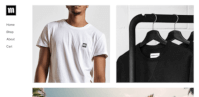 Create your own unique website with customizable templates.